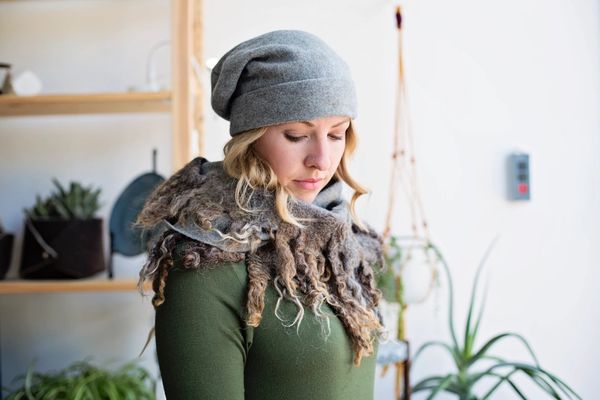 Farm to Fashion Retreat
Enjoy a visit to the beautiful farmland of central Kentucky and learn to use fibers from the land to make wonderful Kentucky grown functional fiber art. In two days, you will make a piece of wearable art and a home decor piece and learn to use the FeltLOOM. Lodging and meals are included as well as all supplies needed for the course. Stay on Lanmark Farm in either Shepard's Cottage, or in the LanMark Lodge. We can accommodate 8 to 12 depending on sleeping arrangements. Make it a fun get away for your friends and family.
Price is per person, minimum of 4.